Stamps that are guaranteed to make the right impression!
With manufacturing sites in the UK and the USA, we are the largest manufacturer of custom clear stamps in Europe and North America. We are world leaders and deliver to all destinations worldwide.
Our core expertise is manufacturing photopolymer, packaging it in sachets and using this to make beautiful clear stamps. Our high quality clear photopolymer stamps are manufactured using our award winning patented clear photopolymer called imagepac.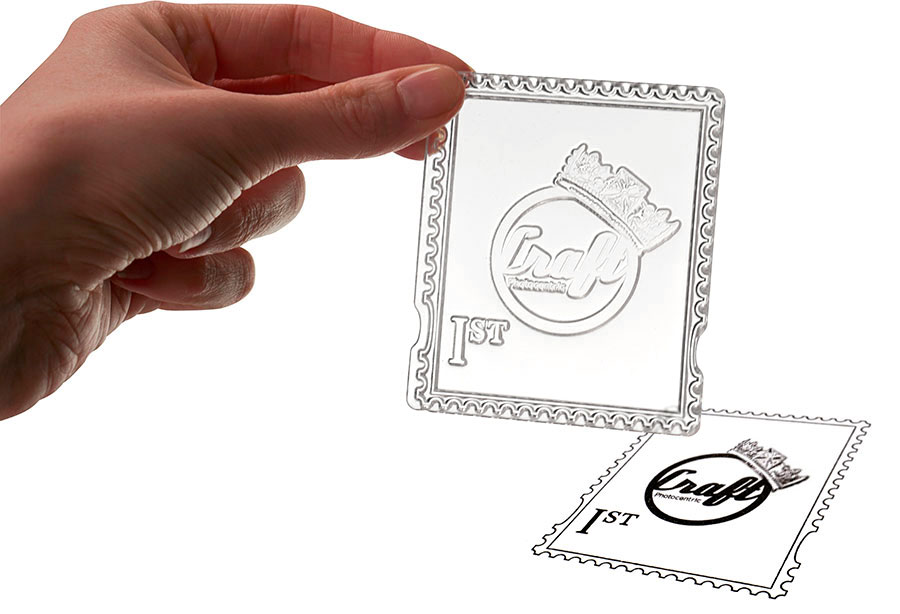 Automated stamp manufacture
We have invested in state of the art stamp manufacturing machinery to achieve the highest level of quality and reliability for our customers. Our latest machine, Costa II is our automatic stamp processing machine. It's a massive in-line processor for A3 sized, clear imagepac sachets, all carrying your custom stamp designs inside. All the sections of the machine have been designed by us to achieve optimum stamp performance in a controlled environment ensuring you get the highest quality possible everytime. Costa II is the only automated stamp producing line in the world and is operational in both of our facilities.

<