LC Magna
£14,995 | €17,224 | $19,494
Enquire Today
Buy Now
Manufactured in the UK
Complete solution for high volume production of aligner models
Boasting the largest LCD screen in any commercially available printer, Liquid Crystal Magna delivers both unparalleled speed and high-detail accuracy. The combination of large build volume and reliable, very high accuracy offers the perfect solution for the mass manufacture of dental models.



*Average cost may vary depending on
size of aligner
Liquid Crystal Magna provides dental labs with the highest capacity and most cost-effective 3D printer for dental model manufacture. Magna is proven in its capability to reproduce models with >90% of models being +/- 100 microns across the entire platform, time after time. LCD screens are long-lasting, and the distribution of light is consistent across the entire screen.
Largest LCD 3D printer

Increase throughput with a build volume of  510 x 280 x 350mm
Rapid printing speeds

13.3mm per hour enabling 48 dental models to be printed in 90 minutes
Highly accurate

4K LCD screen ensuring accuracy across the entire platform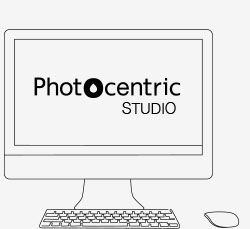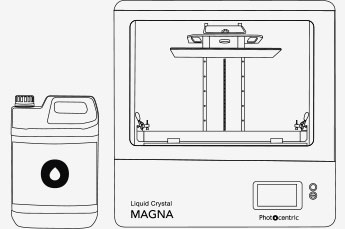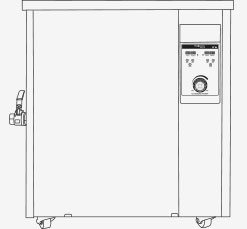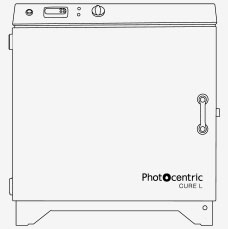 1. CAD files are loaded into Photocentric Studio and prepared for printing with a few clicks. 
2. Simple printer set up to convert files into physical dental models' layer by layer.
3. Printed models are washed removing excess resin.
4. Models are cured, providing a dry hard surface to thermoform on.
As innovators in photopolymer our chemists develop resins that achieve the material properties our partners require for specific applications. Our resin portfolio has been optimised and because we manufacture everything from the building-blocks upwards, we can provide the most cost-effective model costs.
Powerful and intuitive software
Compatible with dental software such as Exocad, 3shape, Blenderfordental etc. Photocentric Studio gives you the tools to easily prepare your models for printing.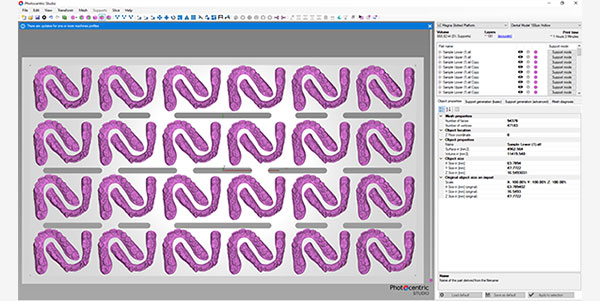 Perfect finish to your dental prints
Our specialised wash and cure process delivers optimised properties maintaining accuracy and consistency.
Smilelign and S4S are a major manufacturer of dental aligners in the UK. They had tried almost every manufacturer of 3D printers to meet their requirements for reliability before deciding upon Magna, read here why they made that decision.
Customer Story
Explore
Smilelign & S4S
Opro is the world's largest custom mouthguard manufacturer, they needed to digitise their model manufacturing process, so they switched over to Magna's, increased production and took cost out, read here how they did it.
Customer Story
Explore
Opro
Bridge Dental Laboratory were experiencing a rapid growth in demand for their clear aligners. In late 2019 they purchased their first Magna and began repeatable mass manufacture of models, read how they made the transition.
Customer Story
Explore
Bridge Dental
As part of our on-going operation at eXceed, we routinely test printed models from new 3D printers to ensure compatibility with our aligner-design process. We have recently tested 3D prints produced by the PhotoCentric Magna and were thoroughly impressed with their accuracy and quality, when measured against our standard calibration models. The Magna models ranked very high amongst all printed 3D arches we have ever experimented with.